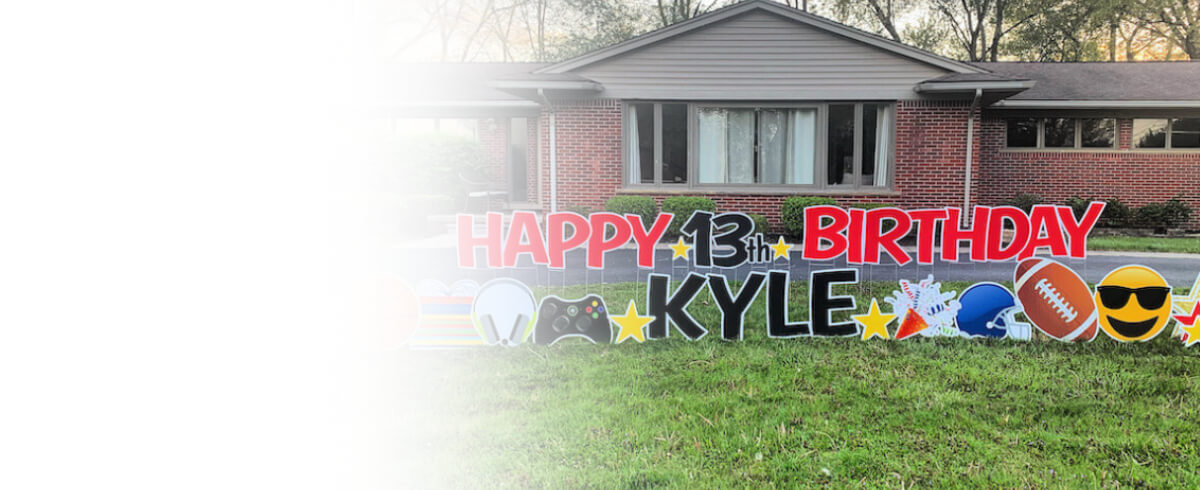 Need sign ideas?
Click below!
---
Contact info
Questions? Comments? We would love to hear from you!
Yard sign pricing & service areas
Serving Yuba & Sutter Counties (Sutter, Wheatland, Beale AFB, Plumas Lake, Live Oak, Marysville, Yuba City).
$75 - Personalized, Single Phrase Greeting, for up to 24 Hours
$10 - For Each Additional Phrase
$10 - For Each Additional 24 Hours
$10 - Travel fee for anything outside of Yuba City
$10 - For any last-minute request (same day or next day greeting placement)
All payments are due PRIOR to your greeting being assembled (which is done 48 hours prior to your set date).
We accept Venmo, Apple Pay, Zelle, or can send an invoice for payments.
We typically require at LEAST a 48-hour notice for greeting requests. We can try to make it happen with less than that, but do NOT check our email multiple times per day, so we suggest you call/text with any last minute request.
"Most" greetings are set the night PRIOR to your loved one's special day. We start placing greetings (in order of booking dates/times) around 9:00pm the night prior (makes for a FABULOUS surprise to wake up to) and pick up approximately 24 hours later.
ALL SALES ARE FINAL - Some of our greetings require us to purchase special graphics (these require at least a TWO WEEK notice). Should you change your mind, you will receive a credit of the money paid to put towards a future greeting.
Sample Yard Signs
Want to make someone's day? The greetings from Sign Dreamers Yuba Sutter, CA are sure to bring a smile... no matter the occasion!
FAQ
We make renting yard signs simple.
Enter your recipient zip code below to get started!