5 Birthday Gift Ideas for Dad
Some would say moms are the hardest to buy presents for, but in our opinion — it's the dads. Coming up with birthday gift ideas for dad can be frustrating. Dads either have everything they want, or they want nothing at all. The last thing you might want to do is buy another tie, grilling accessory, or pair of slippers that will go to waste. To help, we've put together a list of 5 creative birthday gift ideas for dad.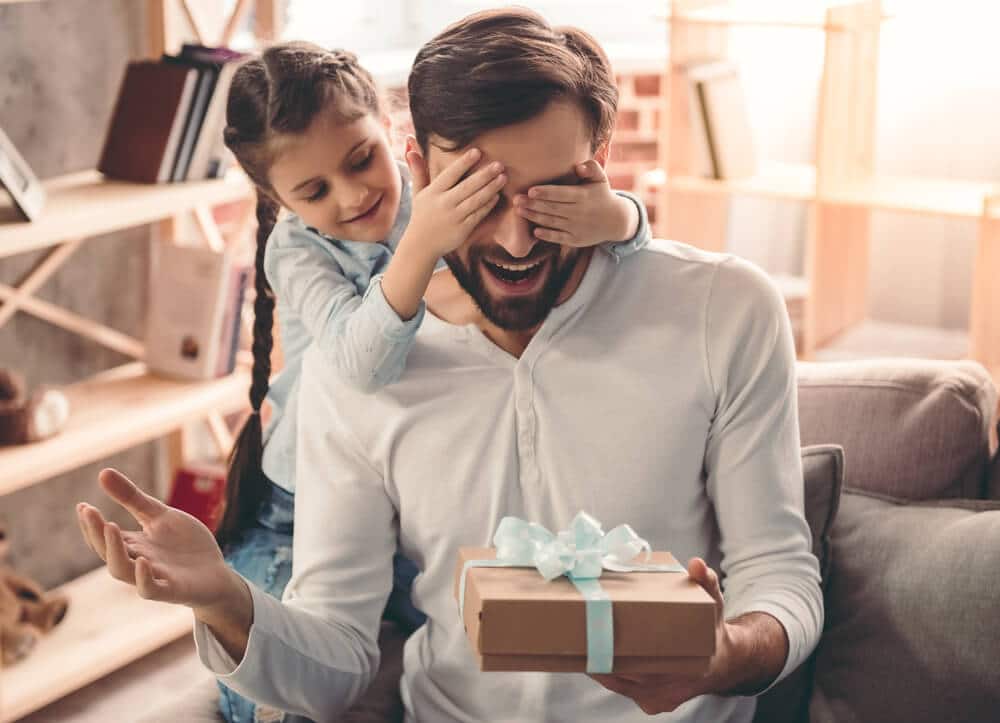 Creative Birthday Gift Ideas for Dad  
A handwritten note or poem.
Acrostic poems are excellent birthday gift ideas for young children to share with Dads. You provide the letters, and the kids get to decide on the word or message to go with the letter. 
Here's an example of a fun acrostic poem you can use to inspire your own birthday gift idea for Dad:
F un to be around
A lways there for me
T eaching me to play sports
H ero of our family
E ncouraging
R eally, really great!
A gift card to Dad's favorite restaurant
Some meals are better eaten out. Does Dad have a favorite Pub, BBQ Joint, or Mexican restaurant? Treat him to a night out at his favorite eatery. Don't forget to let the host know you're celebrating a special occasion so a Happy Birthday song and treat can wrap up the evening's meal.
Day out at a ball game
Peanuts, popcorn, and crackerjacks. There's nothing more relaxing than watching your favorite team on a sunny day with family. This birthday gift idea for Dad is sure to be a hit with Dad and the whole family. Want to make it even more fun? Request a special happy birthday message for all to see on the outfield scoreboard. Here is a schedule for all sports games the for year.
Homemade baked treat
Try our favorite oatmeal chocolate chip cookie recipe. It's a crowd-pleaser in our home and is sure to be a hit in yours. Wrap up the cookies in a decorative basket with a handwritten note telling Dad how sweet he is.
Heat your oven to 350℉. Mix dry ingredients and wet ingredients separately. 
Dry ingredients:

3/4 cup flour

1 teaspoon baking soda

1/2 cup oats

2 tablespoons cocoa powder

1/2 cup chocolate chips

Coconut, nuts, and marshmallows added to your taste

Wet ingredients:

1/2 cup sugar

1 egg

5 1/2 tablespoons olive oil

1 teaspoon vanilla extract

Pinch of sea salt
Bake for 6–7 minutes
Sign Dreamers birthday yard card
Rent a birthday yard sign and have it customized to Dad's favorite colors and interests. A yard card is a fun way to let the whole neighborhood know you're celebrating someone special.
These are just a few birthday gift ideas for dad. The point is to be creative. No matter how you celebrate your dad, the point is to do something meaningful for him.