Sweet 16 Party Ideas and Party Favor Ideas
It's your teenager's big day—the day they turn sweet 16. And you want to make sure their party is one they'll always remember. But where do you start? Don't worry, we've got you covered. Here are 7 sweet 16 party ideas to get you started planning the perfect sweet 16 celebration.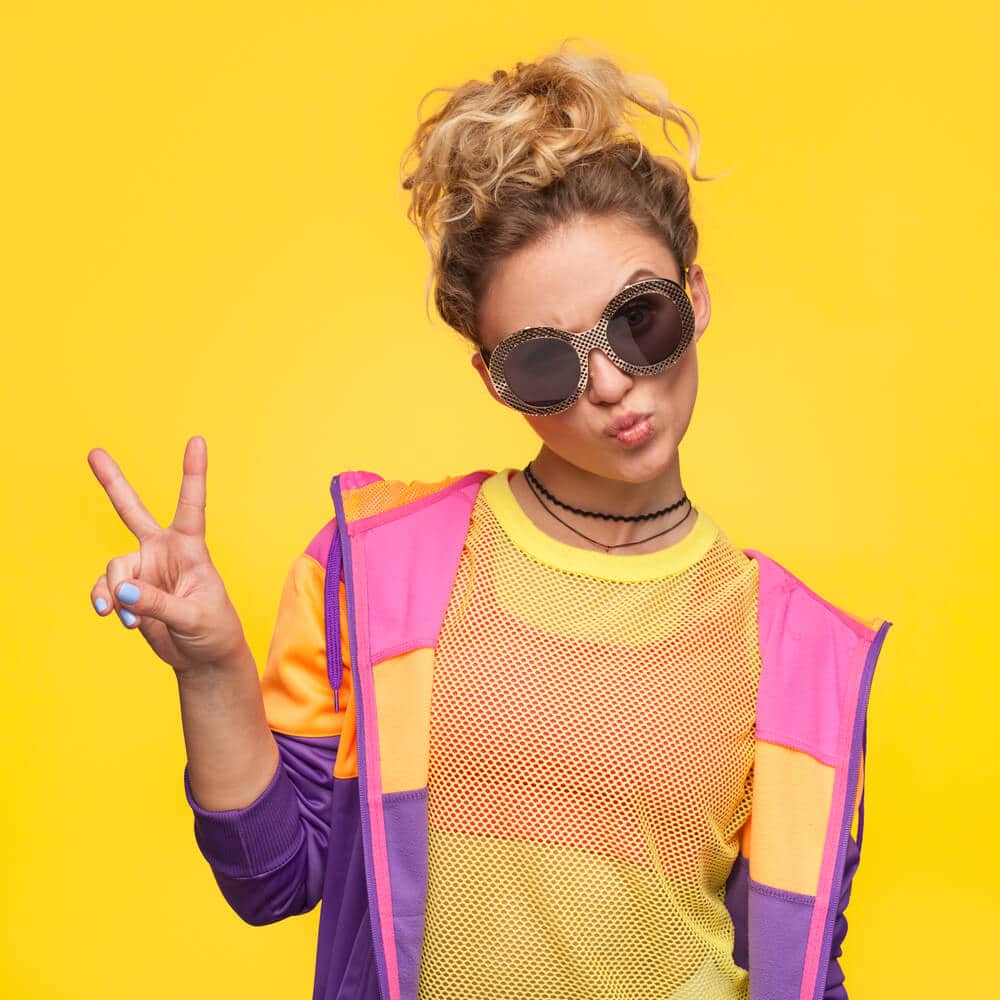 Fun Sweet 16 Party Ideas:
Idea #1: Rent a Photo Booth
What teen birthday party would be complete without a photo booth? Your guests will love getting all dressed up and snapping selfies with their friends. Plus, you'll have plenty of hilarious photos to look back on for years to come. Just make sure to have plenty of props on hand, like silly hats, glasses, and boas.
Idea #2: Set Up a DIY Sundae Bar
Of all these sweet 16 party ideas, this one is my favorite. Who doesn't love ice cream sundaes? Set up a toppings bar with all of your teenager's favorite toppings and let them go to town creating their own masterpieces. You can even make it a competition by seeing who can come up with the most creative sundae combination. The possibilities are endless!
Idea #3: Sweet 16 Games: Plan a Scavenger Hunt
Maybe your teen is more competitive. Plan some sweet 16 games for the event! For something a little out of the box, plan a scavenger hunt around your city or town. Give your guests clues that will lead them from one location to the next, with the final destination being the birthday party itself. This is a great way to add some excitement and adventure to the day. Just make sure you have enough prizes on hand for everyone who completes the scavenger hunt successfully.
Idea #4: Spa Day
If you're looking for a unique and relaxing sweet 16 party idea, why not consider a spa day? Its a great way to have a stress free teen birthday party for you and your teenager. Your guests will love getting pampered with facials, massages, and mani/pedis. Plus, it's a great opportunity to bond with your friends. Just make sure to book your appointments in advance, so you don't have to worry about any last-minute stressful planning. Or, if you want to save money, you can always do DIY spa treatments at home.
Idea 5: Movie Marathon
What's better than curling up with some popcorn and watching a good movie? Watching a whole bunch of them, of course! Pick out some of your teenager's favorite movies and have a marathon. You can even make it themed by choosing movies that all take place in the same time period or location.
Idea 6: Rent a Limousine
For a truly unforgettable experience, rent a limousine for the day. Your teenager and their friends will feel like celebrities as they ride around town in style. Just make sure to book your reservation in advance and have a plan for where you want to go. Otherwise, you might end up just driving around in circles!
Idea 7: Sleep-over
What's a birthday party without a sleepover? Invite your teenager's closest friends over for an epic sleepover party. You can play fun games, share secrets, watch movies, and stay up all night talking (and laughing). Just make sure you have enough blankets and pillows for everyone, and that you're prepared for the inevitable morning-after mess.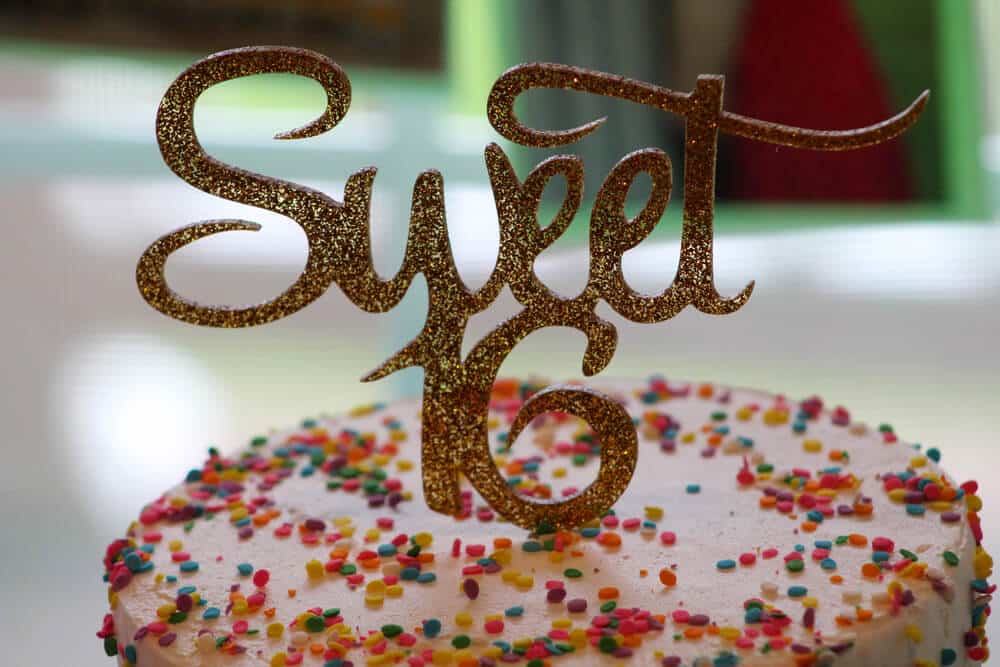 Sweet 16 Birthday Party FAQs:
What is the best way to plan a sweet 16 birthday party?
The best way to plan your teen's birthday party is to start by brainstorming ideas with your teenager. Once you have a general idea of what they want, start planning the details. Sending out evites with an RSVP is a great way to plan and spread the word. Make sure to leave plenty of time for planning, so you don't get overwhelmed closer to the party date. Also, don't forget to delegate tasks to other family members or friends, so you don't have to do everything yourself. 
What are some sweet 16 party decoration ideas?
There are lots of ways you can decorate for a teen's birthday party. Here are just a few sweet 16 party decoration ideas. Streamers, balloons, and banners are always a good place to start. You can also get creative with the table settings and centerpieces. Get inspired by your teenager's favorite colors, movies, or TV shows. At Sign Dreamers, you can rent birthday yard signs that will elevate any Sweet 16! 
What are some ideas for sweet 16 party food?
For the main meal, you could do a buffet of their favorite foods. Make sure to include plenty of sweets! 
What are some ideas for sweet 16 games?
There are lots of fun games you can play at a teen birthday party. If you want to keep things low-key, consider classic party games like charades or Twister. For something more spirited, try a scavenger hunt or a game of truth or dare. Just make sure to tailor the games to your teenager's interests and comfort level.
What are some ideas for sweet 16 party favors?
There are lots of great options for sweet 16 party favors. You could do something practical, like personalized keychains or notebooks. Or, you could go for something more fun, like candy-filled jars or scented candles. Whatever you choose, make sure it's something your guests will actually want to use.
Should a Sweet 16 Birthday Party Be Co-ed?
There's no right or wrong answer to this question. It really depends on what your teenager is interested in and what they're comfortable with. If they want a co-ed party, then go for it! Just make sure to set some ground rules beforehand, so everyone knows what to expect. The important thing is that they have a birthday party that they'll enjoy and remember for years to come.
How much does the typical Sweet 16 birthday party cost?
There's no set answer to this question, as the cost of a teen birthday party will vary depending on the number of guests, the location, the activities, and the food. That said, you can expect to spend anywhere from $100 to thousands on a typical Sweet 16. If you're on a tight budget, there are plenty of ways to save money. For example, you could host the party at your house instead of renting out a venue, or you could DIY some of the decorations and food. The bottom line is that you should spend what you're comfortable with and what will make the day memorable. Spending more does not always guarantee an epic Sweet 16.
Conclusion
A sweet 16 is a special milestone for any teenager, and it deserves to be celebrated in style. If you're planning a party for your teen, then check out our list of ideas for sweet 16 party decorations, games, food, and favors. We've got everything you need to make the day memorable. Don't forget to ask your teenager what they want so you can tailor the party to their interests. And whatever you do, don't stress out about it! The most important thing is that they have a good time.