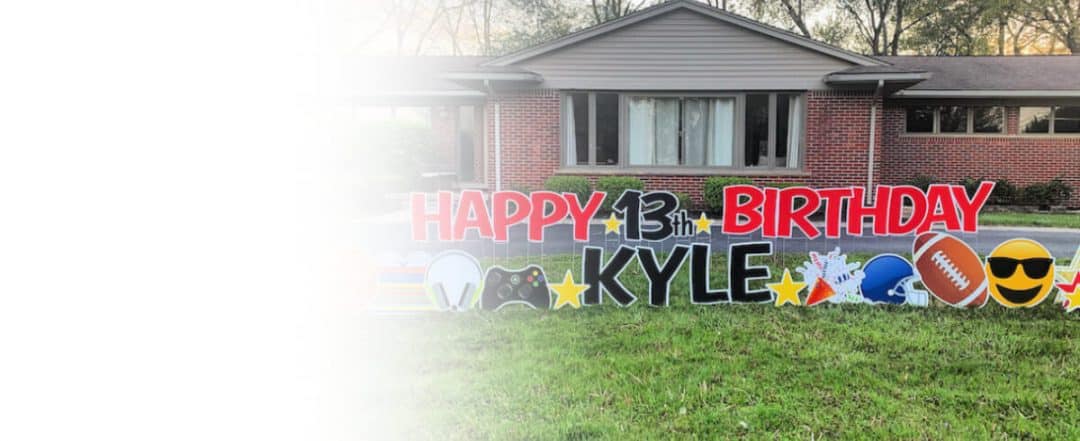 Need sign ideas?
Click below!
---
Contact info
Questions? Comments? We would love to hear from you!
Yard sign pricing & service areas
Serving Edinburgh , Franklin, Cross Plains , Holton, Milan , Osgood , Versailles , Columbus, Butlerville , Canaan , Clifford, Commiskey, Dupont, Elizabethtown, Grammer , Hope , Madison , North Vernon , Scipio , Seymour , Vernon , Westport and surrounding areas. Prices include delivery, greeting set up and pick up.
$85 - Personalized, Single Phrase Greeting, for 24 Hours
$20 - For Each Additional Phrase
$25 - For Each Additional 24 Hours
$15 - Additional Mileage Charge Over 30 Miles
Give Us A Call To Book Today! 812•592•8159
Sample Yard Signs
Want to make someone's day? The greetings from Sign Dreamers South Central Indiana, IN are sure to bring a smile... no matter the occasion!
FAQ
We make renting yard signs simple.
Enter your recipient zip code below to get started!