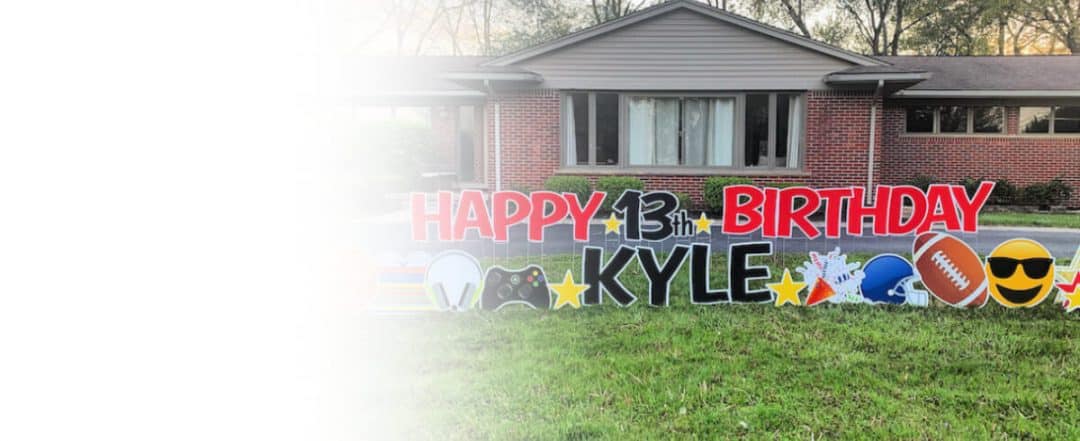 Need sign ideas?
Click below!
Yard sign pricing & service areas
Serving Ashland, Cedar Creek, Elkhorn, Gretna, Ithaca, Mead, Memphis, South Bend, Springfield, Wahoo, Waterloo, Yutan, Omaha, Greenwood and surrounding areas. Prices include delivery, greeting set up and pick up.
$75 - Personalized, Single Phrase Greeting, for 24 Hours
$25 - For Each Additional Phrase
$25 - For Each Additional 24 Hours
$45 - for smaller greeting package for 25 hours…mileage charges may occur
Sample Yard Signs
Want to make someone's day? The greetings from Sign Dreamers Saunders, NE are sure to bring a smile... no matter the occasion!
FAQ
We make renting yard signs simple.
Enter your recipient zip code below to get started!