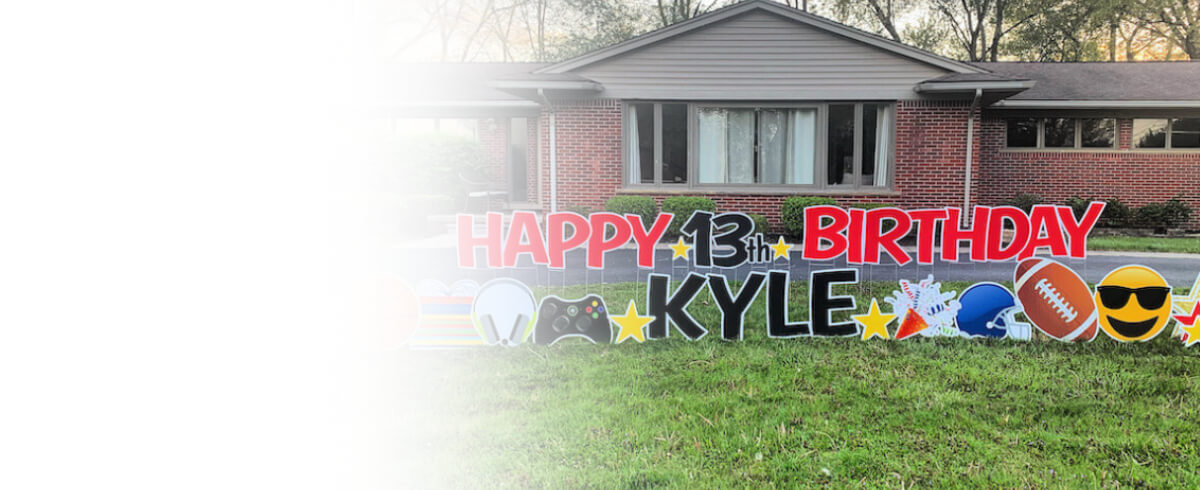 Need sign ideas?
Click below!
---
Contact info
Questions? Comments? We would love to hear from you!
Yard sign pricing & service areas
Serving Newhebron, Wesson, Prentiss, Brookhaven, Monticello, Silver Creek, Sontag and surrounding areas. Prices include delivery, greeting set up and pick up.
$85 - One day Standard Happy Birthday Yard Greeting Rental. Includes Happy Birthday, Age, Name and Graphics.
$100 - One day Special Occasion Yard Greeting Rental ( Weddings, Anniversaries, Showers, Graduations, and etc.)
$25 - For Each Additional Phrase
$25 - For Each Additional Day – Based on Availability
$25-$50 - For Same Day Orders – Based on Availability
- $1 per mile beyond 10 miles of the service area
Sample Yard Signs
Want to make someone's day? The greetings from Sign Dreamers of Southwest MS are sure to bring a smile... no matter the occasion!
FAQ
We make renting yard signs simple.
Enter your recipient zip code below to get started!