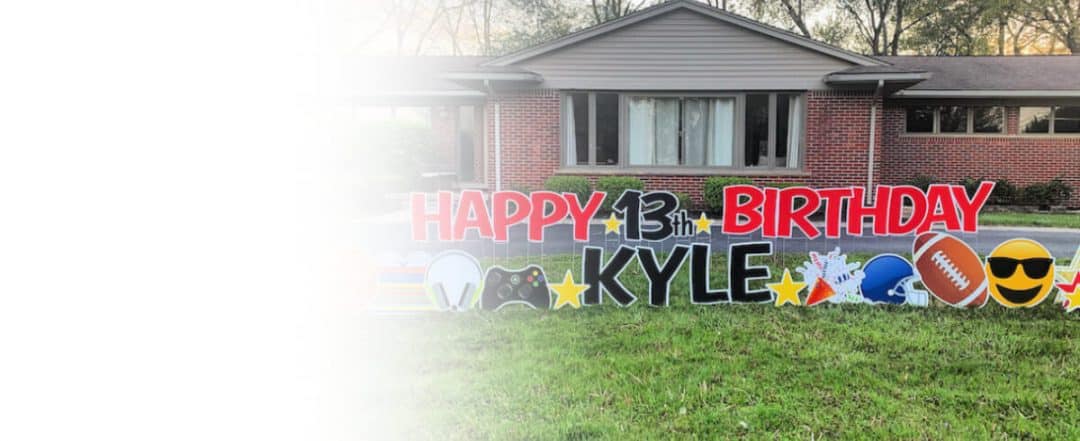 Need sign ideas?
Click below!
Yard sign pricing & service areas
Serving Burr Hill, Locust Grove, Rhoadesville, Unionville, Culpeper, Mitchells, Radiant, Rapidan, Gordonsville, Orange, Somerset and surrounding areas. Prices include delivery, greeting set up and pick up.
$70 - One Day Standard Yard Greeting Rental
$20 - Additional for MEGA Signs ( 4ft tall)
$40 - For Mini Setup ( smaller setup with mostly graphics)
$20 - For Each Additional Phrase
$25 - For Each Additional Day – Based on Availability
$25 - For Same Day Orders – Based on Availability
- A $10 Fuel Charge will be added if your delivery location is 10-15 miles away.
- For those delivery locations that are over 15 miles away there will be a base $15 fuel charge with an additional $1 fee for every mile.
Sample Yard Signs
Want to make someone's day? The greetings from Sign Dreamers of Central VA are sure to bring a smile... no matter the occasion!
FAQ
We make renting yard signs simple.
Enter your recipient zip code below to get started!