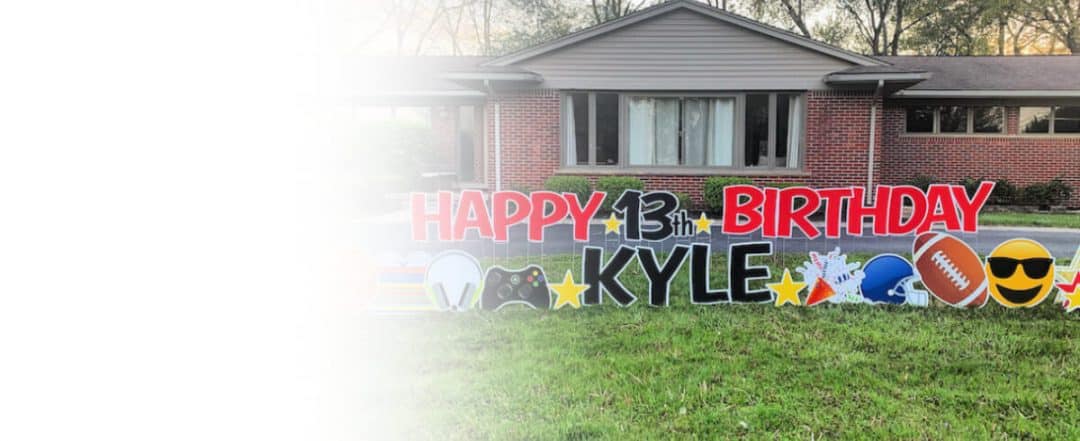 Need sign ideas?
Click below!
---
Contact info
Questions? Comments? We would love to hear from you!
Yard sign pricing & service areas
Serving Cumming, Ball Ground, Marble Hill, Tate, Gainesville, Buford, Dahlonega, Dawsonville, Murrayville and surrounding areas. Prices include delivery, greeting set up and pick up.
$90 - Personalized, Single Phrase Greeting, for 24 Hours
$25 - For Each Additional Phrase
$50 - For Each Additional 24 Hours
Mileage rates will apply over 20 miles
Sample Yard Signs
Want to make someone's day? The greetings from Sign Dreamers Forsyth County, GA are sure to bring a smile... no matter the occasion!
FAQ
We make renting yard signs simple.
Enter your recipient zip code below to get started!