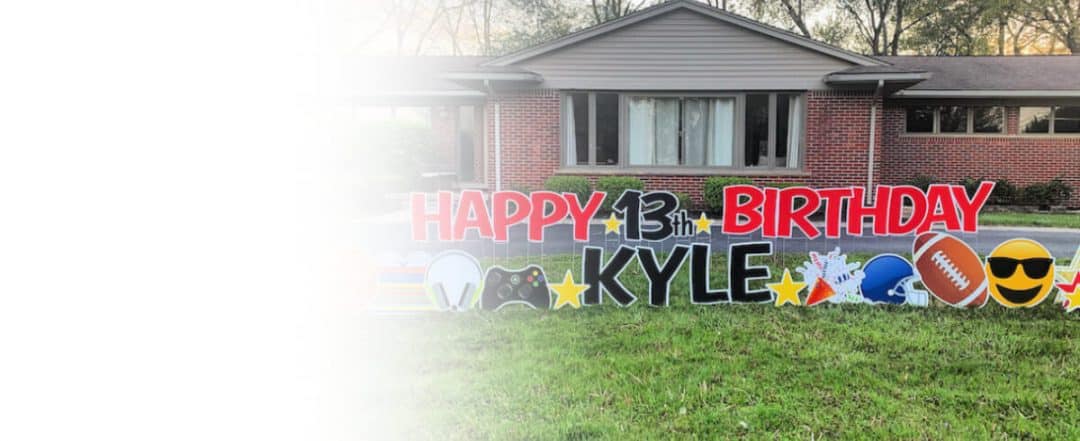 Need sign ideas?
Click below!
---
Contact info
Questions? Comments? We would love to hear from you!
Yard sign pricing & service areas
Serving Alleman, Ankeny, Elkhart, Granger, Grimes, Johnston, Polk City, Slater, Waukee, West Des Moines, Des Moines, Urbandale, and Clive. Zip Codes Within Our Territory: 50244, 50226, 50007, 50073, 50021, 50023, 50131, 50111, 50313, 50398, 50322, 50310, 50263, 50323, 50325, 50263, 50266, 50265 Any requests from outside these areas may be considered "Outside of Territory" and subject to additional fees.
$100 - Standard Yard Greeting Rental
$25 - For Each Additional Phrase
$25 - For Each Additional Day – Based on Availability
$25 - For Same Day Orders – Based on Availability
$25 - For Service up to 10 miles Outside of Territory
$1/mile - For Service that extends over 10 miles outside of territory
Prices include sign, graphics, delivery, greeting set up and pick up.
Please remember, all requests are subject to availability. We do our best to accommodate these requests and try to make each sign unique to the individual.
Payment is required at least 24 hours prior to set up.
Sample Yard Signs
Want to make someone's day? The greetings from Sign Dreamers Des Moines Suburbs, IA are sure to bring a smile... no matter the occasion!
FAQ
We make renting yard signs simple.
Enter your recipient zip code below to get started!