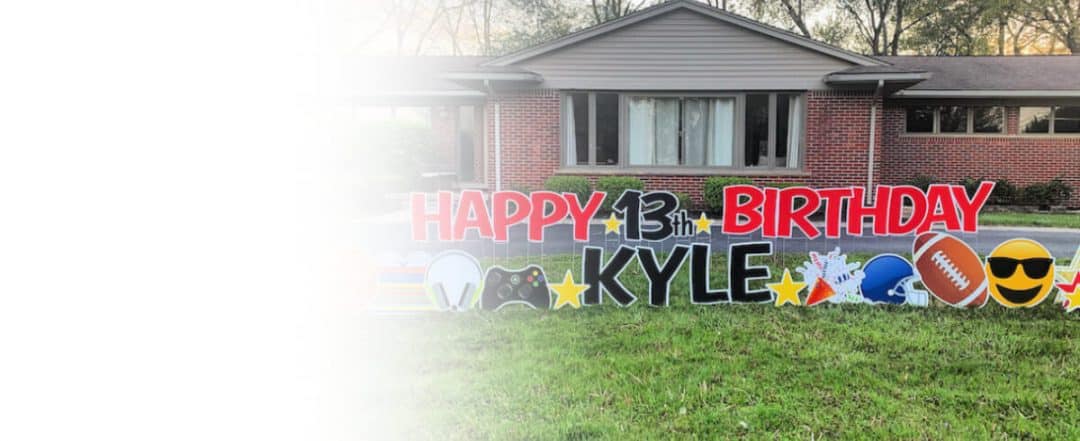 Need sign ideas?
Click below!
---
Contact info
Questions? Comments? We would love to hear from you!
Yard sign pricing & service areas
Serving Christmas, Oviedo, Winter Park, Orlando, Winter Garden, Oakland, Gotha, Maitland, Windermere and surrounding areas. Prices include delivery, greeting set up and pick up.
$150 - Personalized, Single Phrase Greeting, for 24 Hours
$35 - For Each Additional 24 Hours
We offer a $25 VIP incentive discount to our returning customers, and monthly specials are always offered for new customers! -
Sample Yard Signs
Want to make someone's day? The greetings from Sign Dreamers of Central Florida are sure to bring a smile... no matter the occasion!
FAQ
We make renting yard signs simple.
Enter your recipient zip code below to get started!