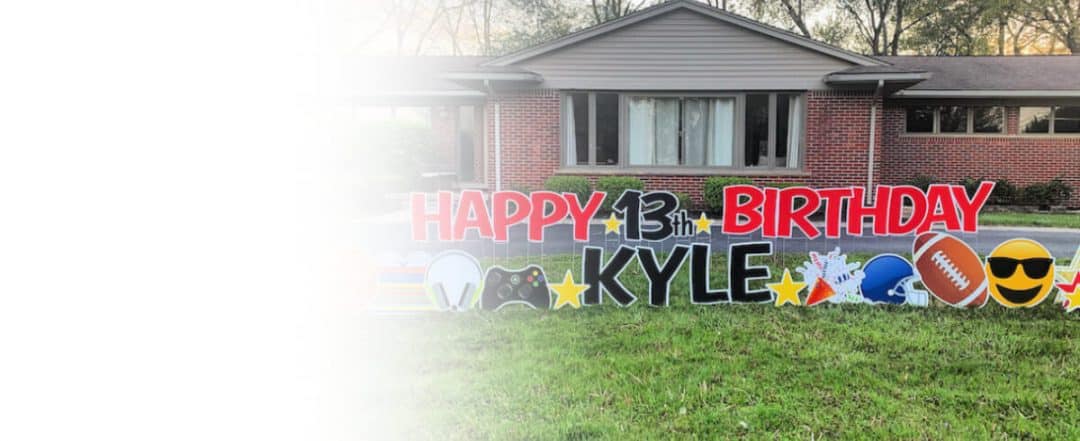 Need sign ideas?
Click below!
---
Contact info
Questions? Comments? We would love to hear from you!
Yard sign pricing & service areas
Serving Bixby, Broken Arrow, Glenpool, Jenks, Tulsa, Coweta and surrounding areas. Prices include delivery, greeting set up and pick up.
$100 - One day yard sign rental cost
$50 - For each additional day
$1 - For each additional mile past 15 miles
We are a family-owned business that can't wait to serve you and your family and friends.
Sample Yard Signs
Want to make someone's day? The greetings from Sign Dreamers Broken Arrow, OK are sure to bring a smile... no matter the occasion!
FAQ
We make renting yard signs simple.
Enter your recipient zip code below to get started!