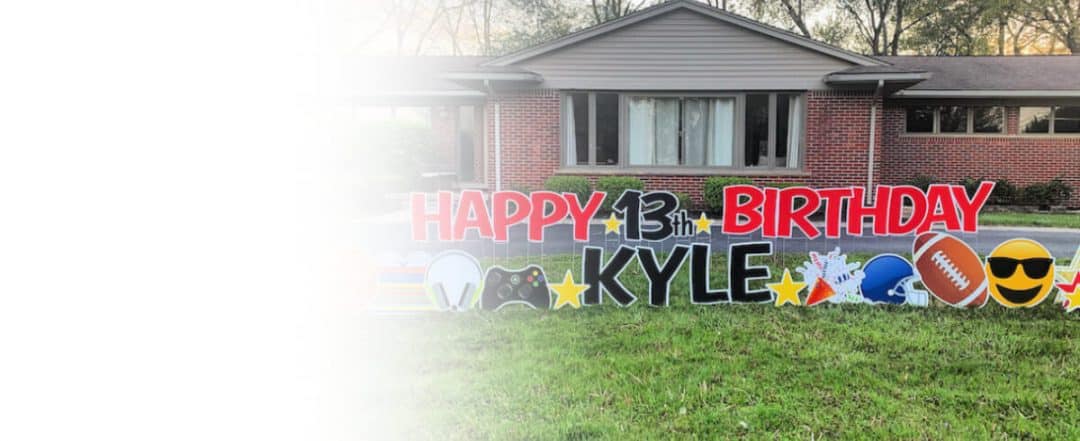 Need sign ideas?
Click below!
Yard sign pricing & service areas
Serving west Cleveland from Amherst to Lakewood and everything in between down to Columbia station.
$90 - Full HBD sign with name, 24 hr rental
Sample Yard Signs
Want to make someone's day? The greetings from Sign Dreamers Avon, OH are sure to bring a smile... no matter the occasion!
FAQ
We make renting yard signs simple.
Enter your recipient zip code below to get started!