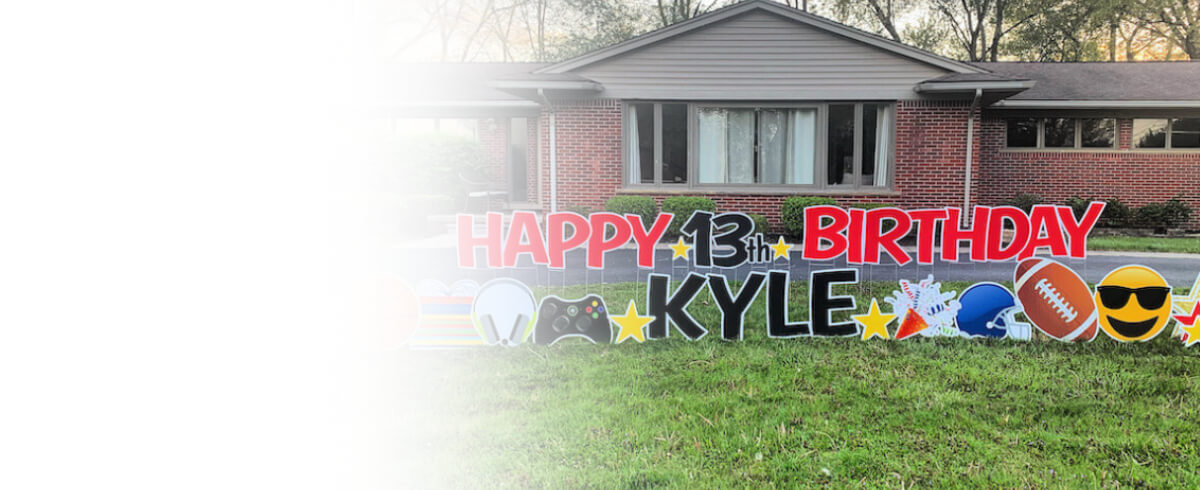 Need sign ideas?
Click below!
---
Contact info
Questions? Comments? We would love to hear from you!
Yard sign pricing & service areas
Serving Elko, Farmington, Lakeville, New Market, Rosemount, Webster, Saint Paul, Burnsville, Carver, Chanhassen, Chaska, Howard Lake, Jordan, Prior Lake, Savage, Shakopee, Victoria, Minneapolis, New Prague and surrounding areas. Prices include delivery, greeting set up and pick up.
$125 - One Day Standard Greeting Rental includes previous night setup and tear down evening of the event:
- It's a Boy/Girl and graphics
- Happy Birthday, age, name and graphics
- Congrats, name and graphics
- Happy Anniversary and graphics
-
Additional Add On items available, please inquire about pricing and availability:
- Welcome Home and graphics
-
Custom phrases start at

$125
Sample Yard Signs
Want to make someone's day? The greetings from Sign Dreamers of SW Metro MN are sure to bring a smile... no matter the occasion!
FAQ
We make renting yard signs simple.
Enter your recipient zip code below to get started!