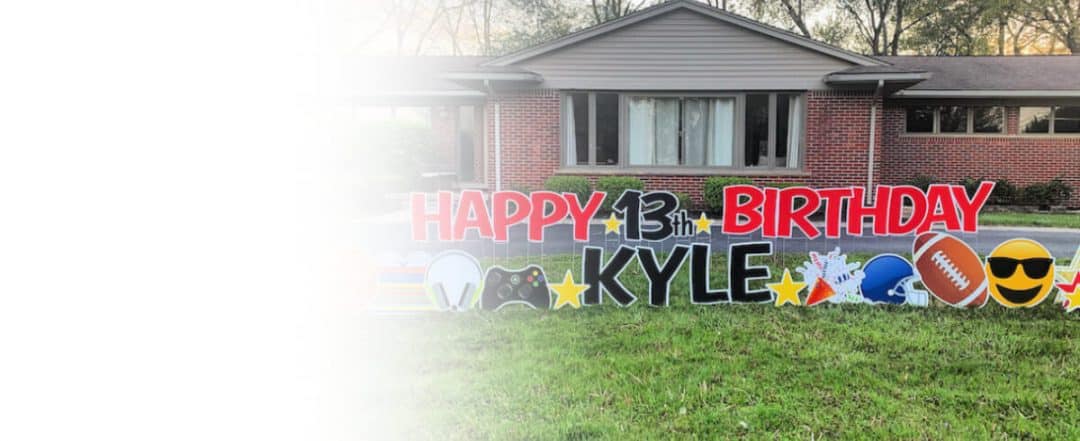 Need sign ideas?
Click below!
Yard sign pricing & service areas
Serving Cayce, Gaston, Irmo, Lexington, State Park, Swansea, West Columbia, Columbia and surrounding areas. Prices include delivery, greeting set up and pick up.
$85 - $85 – Personalized, Single Phrase Greeting, for 24 Hours
$20 - $20 – For Each Additional Phrase
$50 - $50 – For Each Additional 24 Hours
$25 - Late night deliveries
$50 - Rush Fee (within 24 hours)
$25 - Rush Fee (within 48 hours)
Final pricing is based on mileage for our delivery. A delivery fee may apply. Payment is due at the time of booking. This will confirm your reservation. We look forward to celebrating with you!
Sample Yard Signs
Want to make someone's day? The greetings from Sign Dreamers Midlands, SC are sure to bring a smile... no matter the occasion!
FAQ
We make renting yard signs simple.
Enter your recipient zip code below to get started!