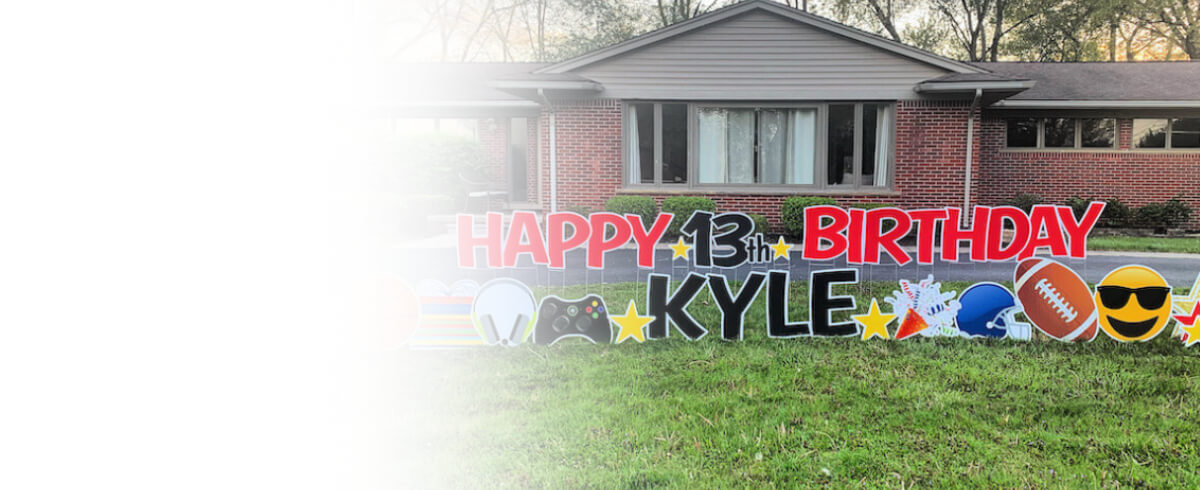 Need sign ideas?
Click below!
---
Contact info
Questions? Comments? We would love to hear from you!
Yard sign pricing & service areas
Serving Daphne , Daphne, Fairhope, Loxley, Silverhill and surrounding areas. Prices include delivery, greeting set up and pick up.
$85 - Personalized Greeting with graphics! (Ex: Happy Birthday *name*) This is our basic package and includes set-up and take down! We can come the night before if it's a surprise!!
$20 - Add Phrase to the original message (Ex: We love you)
$10 - Per additional name you want added to the original greeting
$25 - Rush fee on orders placed within 24 hours of desired set-up
We are excited to meet your needs! Please let us know how we can help make your day special!
Sample Yard Signs
Want to make someone's day? The greetings from Sign Dreamers Eastern Shore, AL are sure to bring a smile... no matter the occasion!
FAQ
We make renting yard signs simple.
Enter your recipient zip code below to get started!